REBEL TREE CARE Alan Williams--870-751-0328
REBEL TREE CARE NOW INSURED THROUGH DECEMBER 2017. That's right. Insured 4 almost a quarter of a century. HARDY INSURANCE
Did You Know There Are Codes and Standards For Tree Service?
SCAM ALERT! NON STANDARD, UNPROFESSIONAL, IMPROPER PRUNING AGAIN FLARING UP IN CHEROKEE VILLAGE AND SURROUNDING AREAS. THIS IS A CLASSIC BAIT AND SWITCH. DONE2 MAKE A HOUSE AND CONTENTS SAFER FROM CATASTROPHE, THE OPPOSITE IS ACHIEVED. IMPROPER PRUNING IS SCIENTIFICALLY PROVEN2 CREATE GREATER LIABILITY AND HAZARD. THERE IS NO DEBATE. THIS IS BACKED UP WITH REAL WORLD EXPERIENCE, AND COMMON SENSE. ASK A POTENTIAL TREE SERVICE ABOUT ANSI TREE PRUNING STANDARD.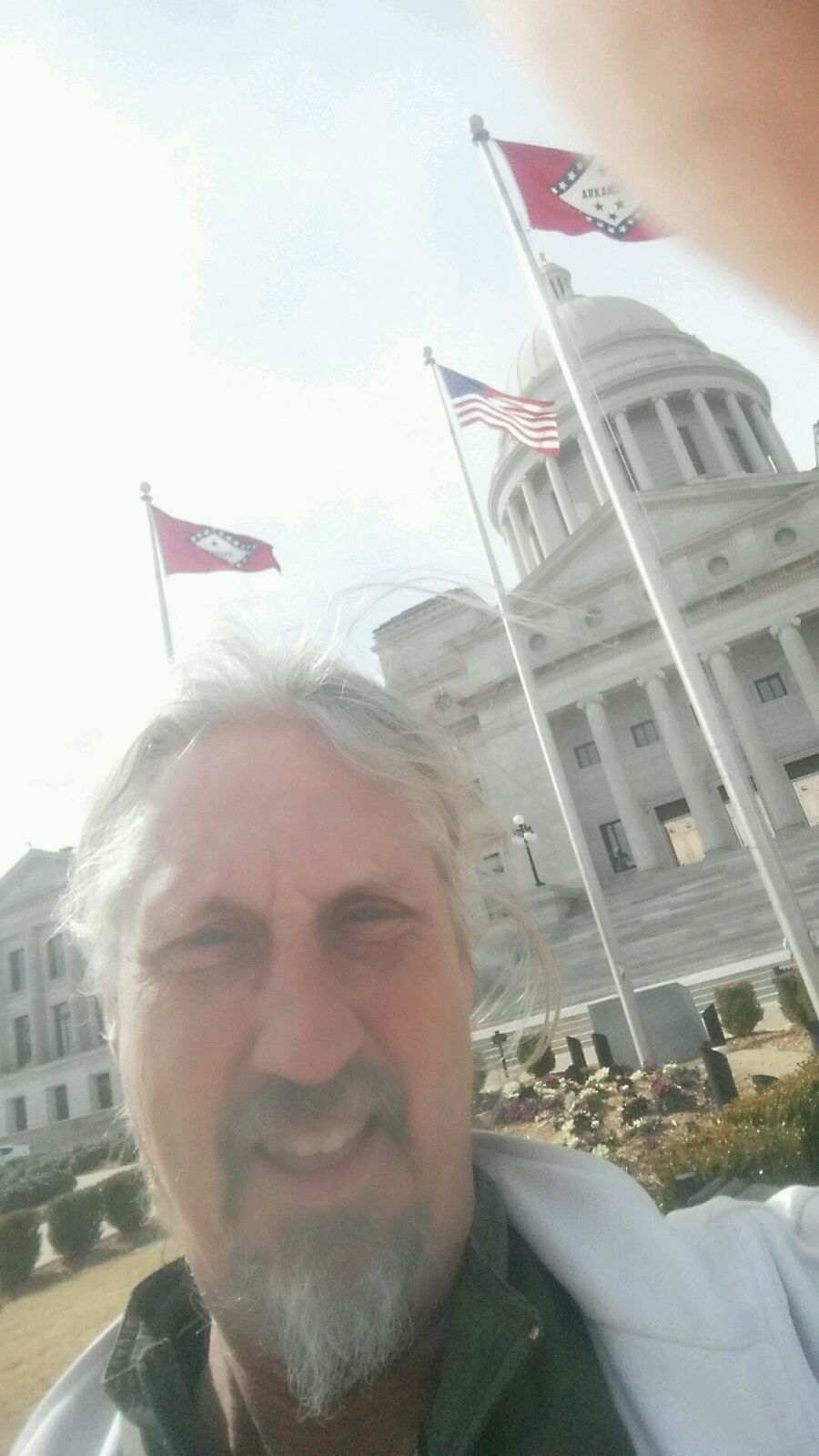 Capital Punishment
Rebel Tree Care
25 years this area's premier standard arborist.
Rebel Tree Care-- always insured.
Alan Williams,
Ethical, Informed, Consistent…
ANSI STANDARD IN WRITING
Rebelriver.net
870- 751-0328
With dismay I have noticed a continuing rash of spike climbing residential and municipal trees for pruning. This discredited method is unprofessional at best. Climbing spikes are to be used for removing trees only. Thousands of communities world wide have outlawed or discouraged this method of climbing, as it needlessly causes irreparable damage. Slick tree services use a bait and switch method to get the jobs, presenting themselves as "masters" or "experts", then performing non standard "hack" work. Is your tree service posing as legitimate, qualified arborists? One way a client can be sure 2 get quality work is insist that compliance with ANSI A300 tree pruning standard be put in writing.
Use the internet. Sites such as Rebelriver.net and ArboristSite.com can help you realize the huge difference in tree service. The standard is very important. So called tree men are moving the Cherokee Village/Hardy area backward with gratuitous malpractice. Only one man has consistently carried the standard of quality in the area (insured continually) since early 1989, and continues to do so today.
Alan Williams
Rebel Tree Care
Goto Forwardproggressives.com.
www. communitycurrency alternet.org
Huge pollution4 illegal abortion
Billionaires against Social Security
NATIVE AMERICAN CODE OF ETHICS Aesop's fables RaNdOm PiCs
Check out this cool river blog I found
The Onion rocks.
I haven't had a chance yet2 check out this blog
AP Wire Public Broadcasting Service
For your Healths sake, check out N-Sta-Smile
Unfiltered News Cool little blog
Deputy Sheriff Park Franklin Williams
Testimony Halted in Poultry Litter Trial
y dont our laws apply2 health care
Telephone: 870-751-0328
Postal address: 92 Liberty Hill Road, Hardy Arkansas 72542

Electronic mail:
Visitors Since 2004
tree work, tree service, tree removal, tree trimming, Cherokee Village, Hardy, Highland, Ash Flat Arkansas, ar
tree care, river adventures, tree service, tree removal, tree care, river trips, Arborist, mountain bike guide, Wildlife Management Area, WMA, extraordinary resource waterway, tree trimming, tree service, Cherokee Village, Memphis, Hardy, Highland, Mammoth Spring, Ash Flat, Little Rock, Evening Shade, Cave City, Batesville, Pleasant Plains, Bald Knob, Beebe, Cabot, Jacksonville, Tunica, Hernando, Cherokee Village, Jonesboro, Ravenden, Imboden, Portia, Black Rock, , LAUREN GRAY, LALA, MIKE GRAY, MIKE GRAY BAND, Spring River Valley, Current River, Stream Team, Don't Eat Beef, Spring River, Strawberry River, Southfork River, Eleven Point River, water purity issues, sediment containment, erosion control, mulch, wood chips, opinion, blog, journal, links, Petals-n-Lace, Creekside Loft, tree planting, projection, fiction, live music, canoe trip, canoes, ten purple canoes, shuttle, canoeing canoeing canoe guide Spring River. Hardy canoes,
tree work, tree service, tree removal, tree trimming, Cherokee Village, Hardy, Highland, Ash Flat Arkansas, ar tree work, tree service, tree removal, tree trimming, Cherokee Village, Hardy, Highland, Ash Flat Arkansas, ar tree work, tree service, tree removal, tree trimming, Cherokee Village, Hardy, Highland, Ash Flat Arkansas, ar tree work, tree service, tree removal, tree trimming, Cherokee Village, Hardy, Highland, Ash Flat Arkansas, ar tree work, tree service, tree removal, tree trimming, Cherokee Village, Hardy, Highland, Ash Flat Arkansas, artree work, tree service, tree removal, tree trimming, Cherokee Village, Hardy, Highland, Ash Flat Arkansas, ar tree work, tree service, tree removal, tree trimming, Cherokee Village, Hardy, Highland, Ash Flat Arkansas, artree work, tree service, tree removal, tree trimming, Cherokee Village, Hardy, Highland, Ash Flat Arkansas, ar tree work, tree service, tree removal, tree trimming, Cherokee Village, Hardy, Highland, Ash Flat Arkansas, artree work, tree service, tree removal, tree trimming, Cherokee Village, Hardy, Highland, Ash Flat Arkansas, artree work, tree service, tree removal, tree trimming, Cherokee Village, Hardy, Highland, Ash Flat Arkansas, artree work, tree service, tree removal, tree trimming, Cherokee Village, Hardy, Highland, Ash Flat Arkansas, ar tree work, tree service, tree removal, tree trimming, Cherokee Village, Hardy, Highland, Ash Flat Arkansas, artree work, tree service, tree removal, tree trimming, Cherokee Village, Hardy, Highland, Ash Flat Arkansas, artree work, tree service, tree removal, tree trimming, Cherokee Village, Hardy, Highland, Ash Flat Arkansas, artree work, tree service, tree removal, tree trimming, Cherokee Village, Hardy, Highland, Ash Flat Arkansas, ar tree work, tree service, tree removal, tree trimming, Cherokee Village, Hardy, Highland, Ash Flat Arkansas, artree work, tree service, tree removal, tree trimming, Cherokee Village, Hardy, Highland, Ash Flat Arkansas, artree work, tree service, tree removal, tree trimming, Cherokee Village, Hardy, Highland, Ash Flat Arkansas, artree work, tree service, tree removal, tree trimming, Cherokee Village, Hardy, Highland, Ash Flat Arkansas, ar