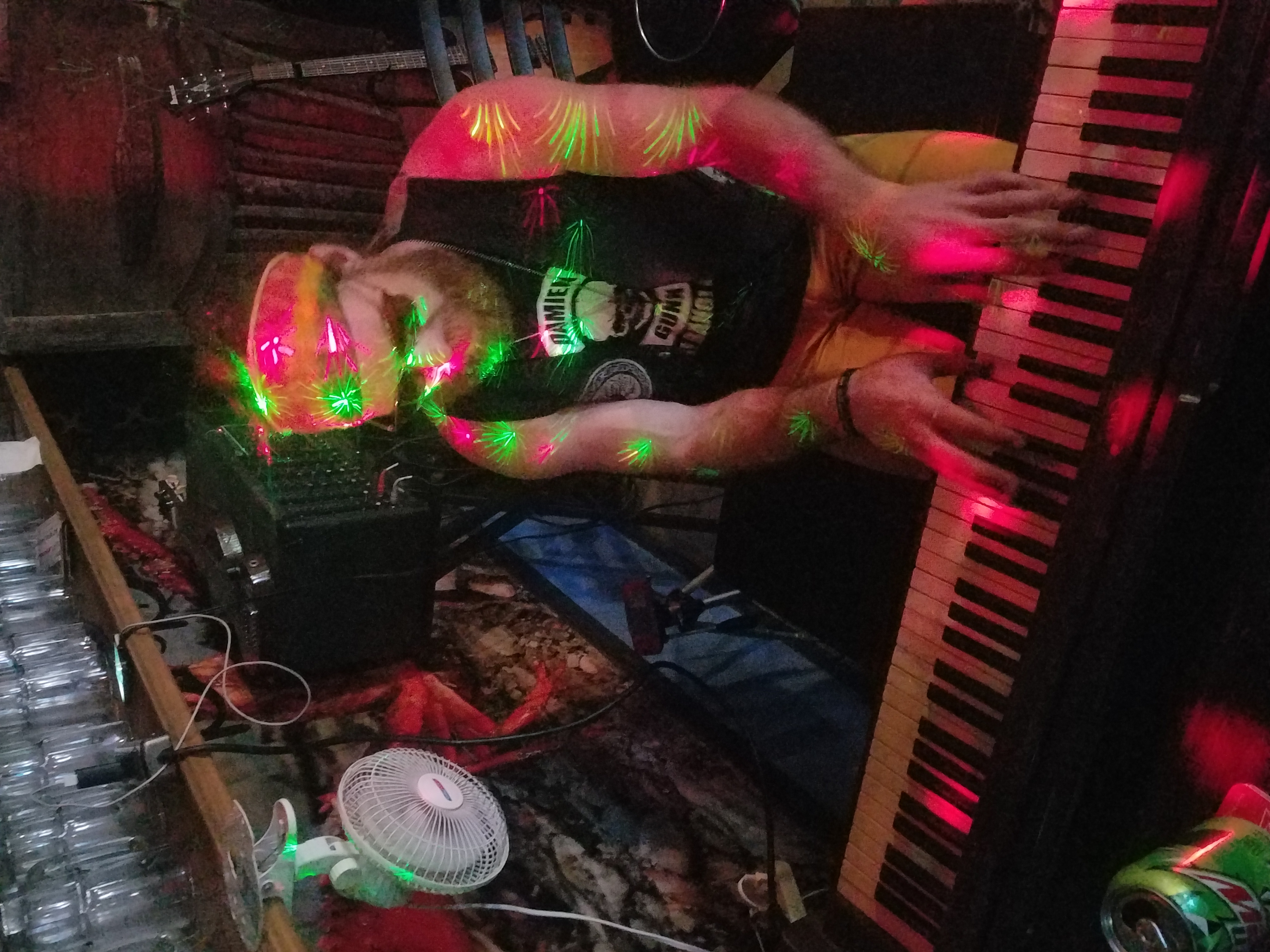 DYLAN KANE runs the show @ the Griffin Park Pub. DYLAN is a special talent.
EROSION is solo again. I burned another drummer. Shit happens. We did the James Ranch set. Went over well. And I can't wait2 roll in in my canoe and do a set soon. Plus I want2 take a little blonde RAVEN BISHOP over there.
LALA sings with me on a crazy night every now and then.
We wowed them with a killer version of ALICE IN CHAINS' Rooster.
Plus she sings with me on some BLACK LABEL SOCIETY and we been
howlin2 WHITESNAKE a way long time. LALA rocks.
She just released a single, I'll be your all, on Itunes. U will search it out now.
I'll Be your all. Lauren Gray Itunes Also YouTube.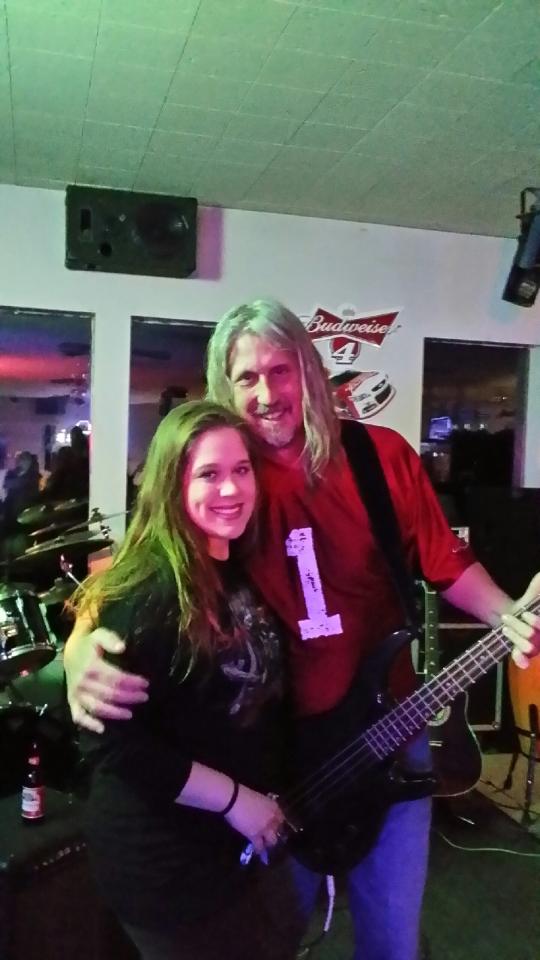 Check out open mic night@ Copper Feather in Cherokee Village on Wednesday nights. Actually that was 2014 and really isn't on the radar right now. EROSION has existed4 over a decade now. The first incarnation was as a solo act. But I have members of the band over the years, first guitarist GERRY MOSS(Beale Street Legend) brought his enormous talent 2the project in the studio and on a gig we did. KALE RILEY was a staunch ally. I wasted time with a loser one summer, played in a chick band called FIREBOX, then teamed up with LAMAR WRIGHT2 do a gig opening4 MIKE GRAY and TONY SPINNER(TOTO, MR BIG) @ a biker rally. The very next day we took it over2 Slick Rock and opened4 MIKE GRAY. I had another gig @ Slick Rock with my current drummer KILE RICHARDSON, with guitarist/percussionist DEWAN DUNCAN. DEWAN and I also did a serious gig with him on drums opening4 MIKE @ the Copper Feather. Lately KILE and I have performed the EROSION set twice @ the Blue Collar Jams on Main STreet Hardy @ Native Way Stage. I have also done my act both electric and acoustic, bass mind u, numerous open mics @ Copper Feather in Cherokee Village and The Stage Stop in Memphis Tennessee, also I have played4 thousands on Beale Street in informal street performances. I have played my set @ Howard's on Spring River, both amped up on a busy party day or campfire hang outs. I also have been known2 take my acoustic bass on overnight canoe trips and many a family camp. I even commandeered a MIKE GRAY set one night and hammered out some EROSION. We did a sweet gig over on Eleven Point River a couple months ago4 the Eleven Point River Singer/Songwriters club. Good stuff over there. EROSION is what it is. Strange music from deep among us. Forty minutes.
LALA and WARREN PEACE(Me) one of those epic open microphone nights my Drummer DEWAN and I host @ Copper Feather on Wednesday nights.
LALA on Beale Street.
the band EROSION
this Utube video posted mid May 2013. DEWAN and I just threw an improv rehearsal 2gether. We may put out a greatest hits video soon w a minute or so of each song in our set. We have a sweet gig soon opening4 MIKE GRAY.
The gig went well. We rocked the house! Good friends and a rockin' time. We yielded the stage2 THE MIKE GRAY BAND after a half hour or so. I did play the Feather 1night years ago with a band called FIREBOX, but only when SABER was on break. I can't thank DEWAN enough4 learning my stuff, creating the drum sound I needed, and just being a hell of a stand up guy. Look4 EROSION2 do another gig sometime soon. Check the journal4 updates.
I have a killer new drummer G. He records my stuff and is very familiar with it,
Plus the vibe and edge is right. We will b playing the Eleven Point River Singer/Sonwriter's Club
@the fabulous James Ranch soon.
In Little Rock check out THE GETTY'S. WHITE COLLAR CRIMINALS. WEAKNESS FOR BLONDES. CHILLYROSE. LUSCIOUS SPILLER. White Water Tavern usually has cool bands.
Check out the JUKE JOINT ALL STARS of Memphis Tennessee! Manuel and the boys treat us right on Beale. Hang out@Blues City Cafe. Across the street is B.B. KING's club. Or hit Silky Sullivan's. Hippy's usually hang @ the Elvis statue just up the hill.
EROSION is the name of my "band". I have a cool drummer named D1(DEWAN) We have hot chicks over2 his house when we jam. We show Panadox, discuss the rehearsal in front of others as drama plays around us in real life. But we rock it bra. We have simple blues with a metal fuzz box, four minutes, accelerating into faster blues and varied in tempo and style 4 as long as we feel it. The name of that song is Erosion, broken up its Erosion Blues and Faster Erosion. Ten minutes. Then it's a barnyard kind of finger tapping gee string. Talk amongst yourself 4 a while, DEWAN plays much of this on the rims La Grange style. Ten minutes. Then I have this anthem called Lady Eagle Eyes. It is anti authority, heavy on lyric and vocal, and getting faster half way through for a strong finish and Indian chanting. or we may do our hit. Cyclops is a power metal slug fest, ending on a ballistic spree fitting of the song. Yawning, stomping, groping...Cyclops delivers us all from evil.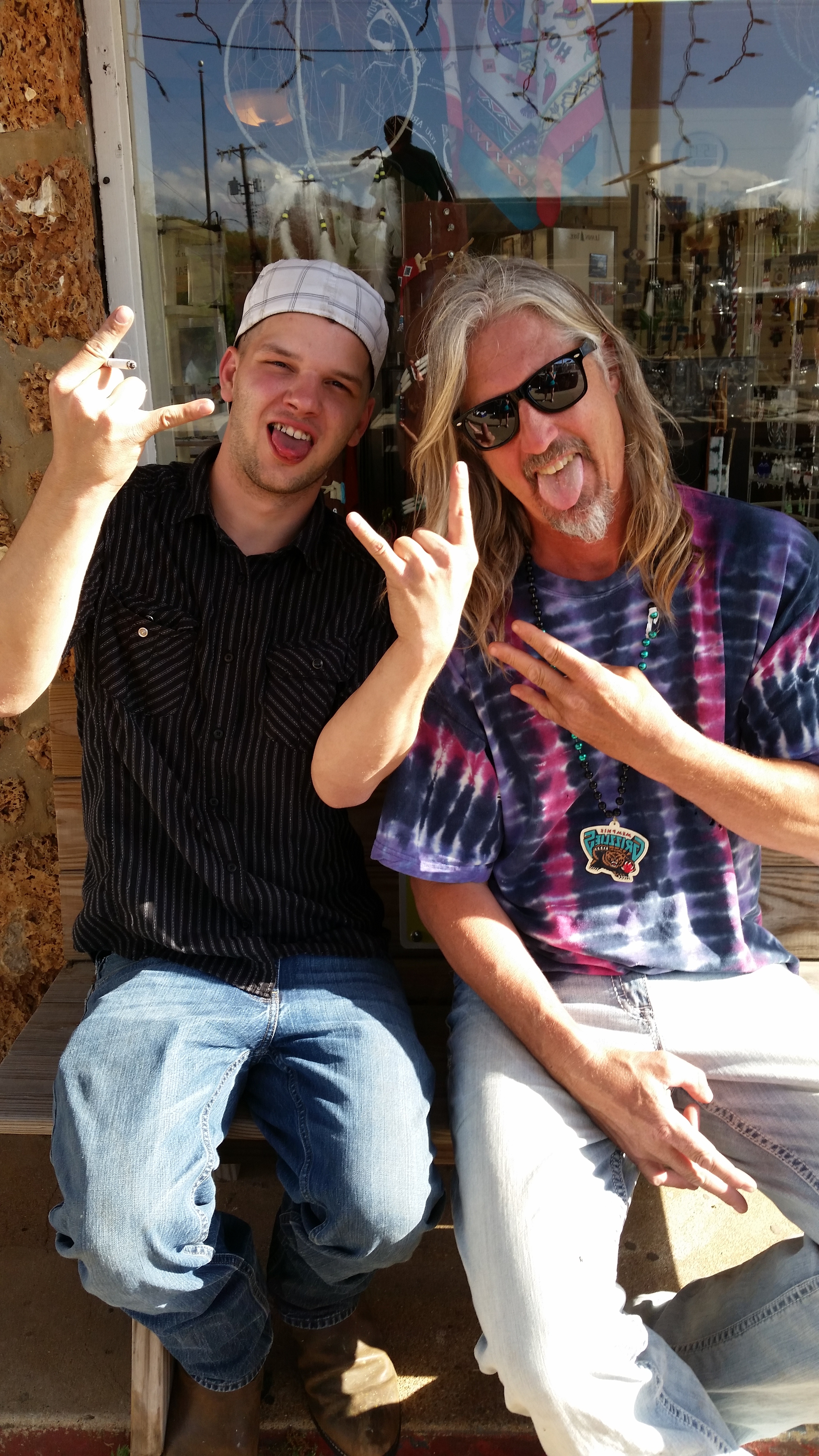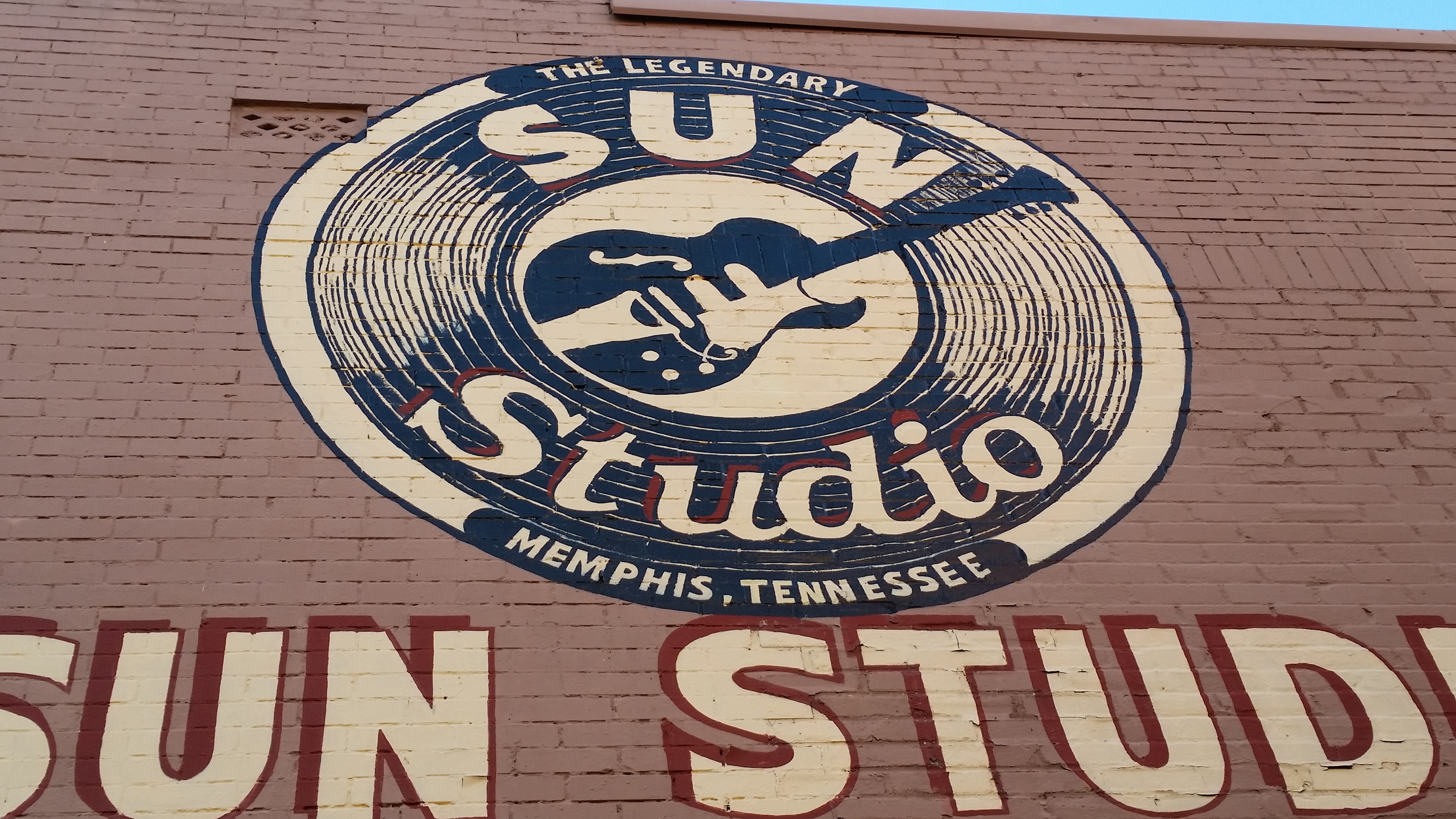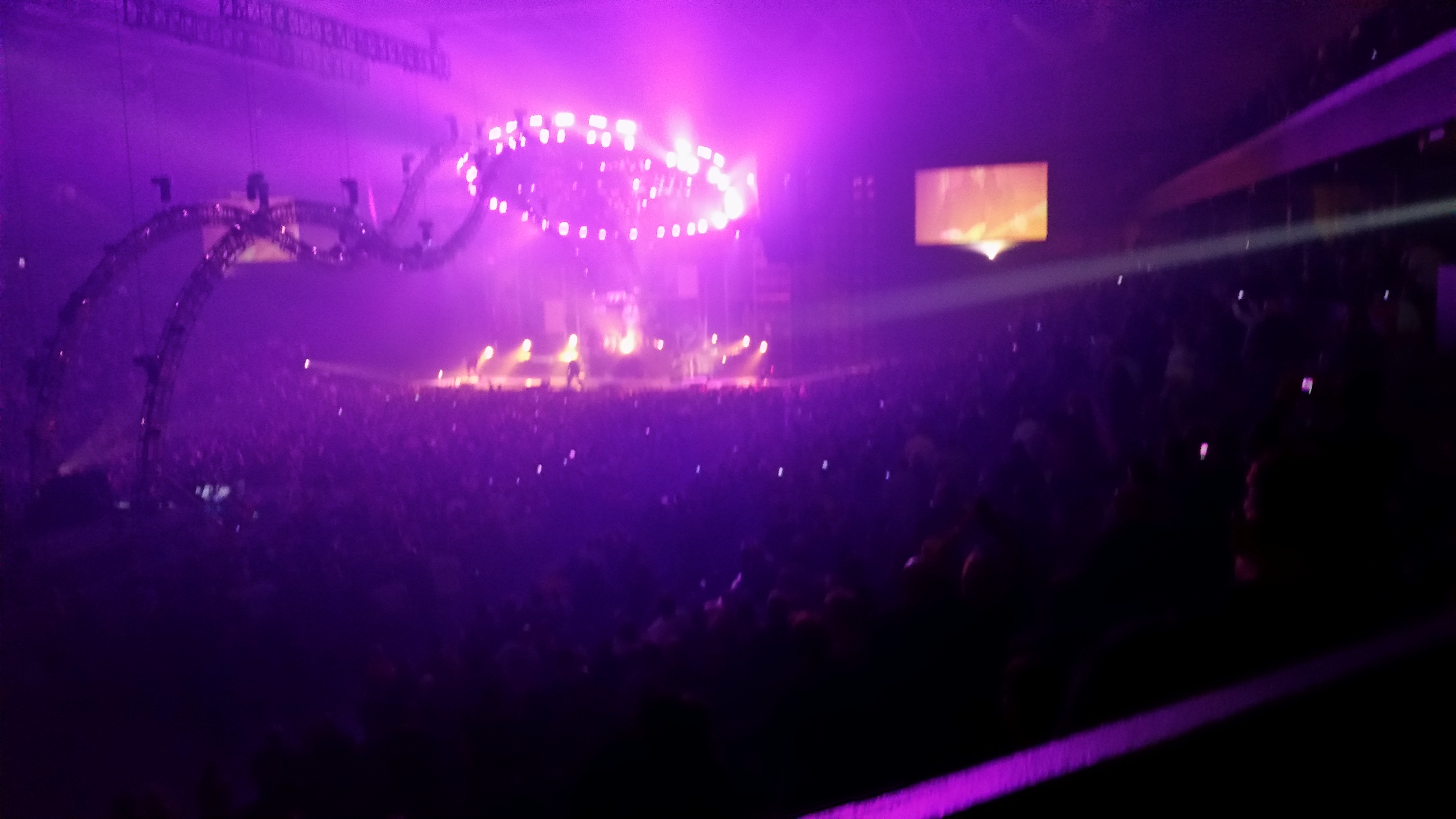 Me and my drummer KILE @ Blue Collar Jam
By now you either love EROSION or hate EROSION. A song called Hard Feelings about a lovable slut will ease up on the metal, but send your toe a tapping, even your leg2 bounce. Problematic is a screaming punk angst fest sure2 quell any inner demons, strangle the last bit of self respect from the room. Beat the awkward silence down with a cold one. Forty minutes
through Erosion I hook party givers up with bands, providing ereviews at rebelriver.net. My mission is to rock. I have an original set of bass and vocals (one hour). As an agent I 'm close to several proven bands (see Live Music Roster. I hope to end more canoe trips as bands are starting up. I hope to have several more acoustic sing-alongs for campers. CORY style. Instead of finishing a canoe trip and wondering where the action is, we will be a part of the happenings, a healthy mix of local and visiting folks. We'll try 2 get JIM DANDY(BLACK OAK ARKANSAS), LITTLE BIG TOWN(PHILIP, the blonde guy, was my brother in law, well, his sister was my sister in law back in the nineties). I want 2 get BLACK STONE CHERRY and HINDER. I listen 2 MEGADETH, TESLA, and HOWLIN' WOLF right now. CREED is one of my favorite bands. And of late I have grown2 like STEPHEN TYLER. i mean Sweet Emotion and Dream On are 2 of the best songs ever sung.
DIME BAG SAM of late with FALLEN WITHIN. Jill is a hell of a woman.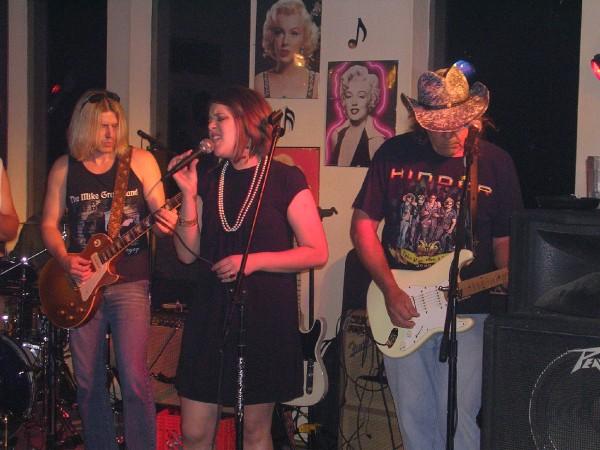 TONY SPINNER(TOTO, MR. BIG, TONY SPINNER BAND), LALA, MIKE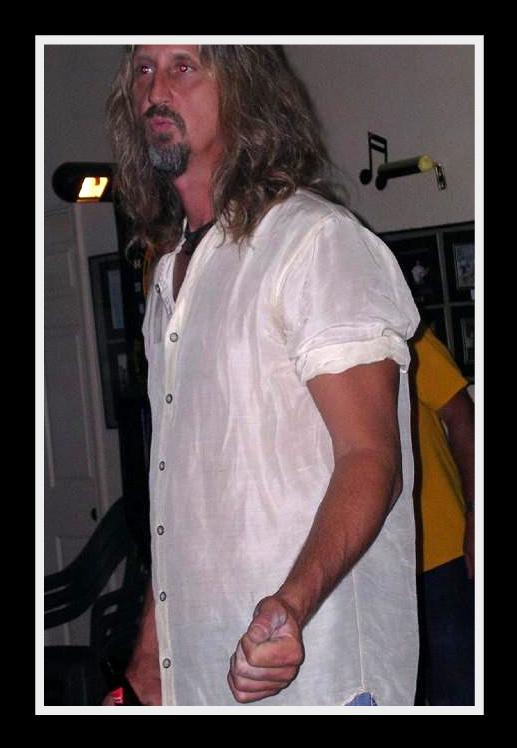 WARREN PEACE of EROSION(me)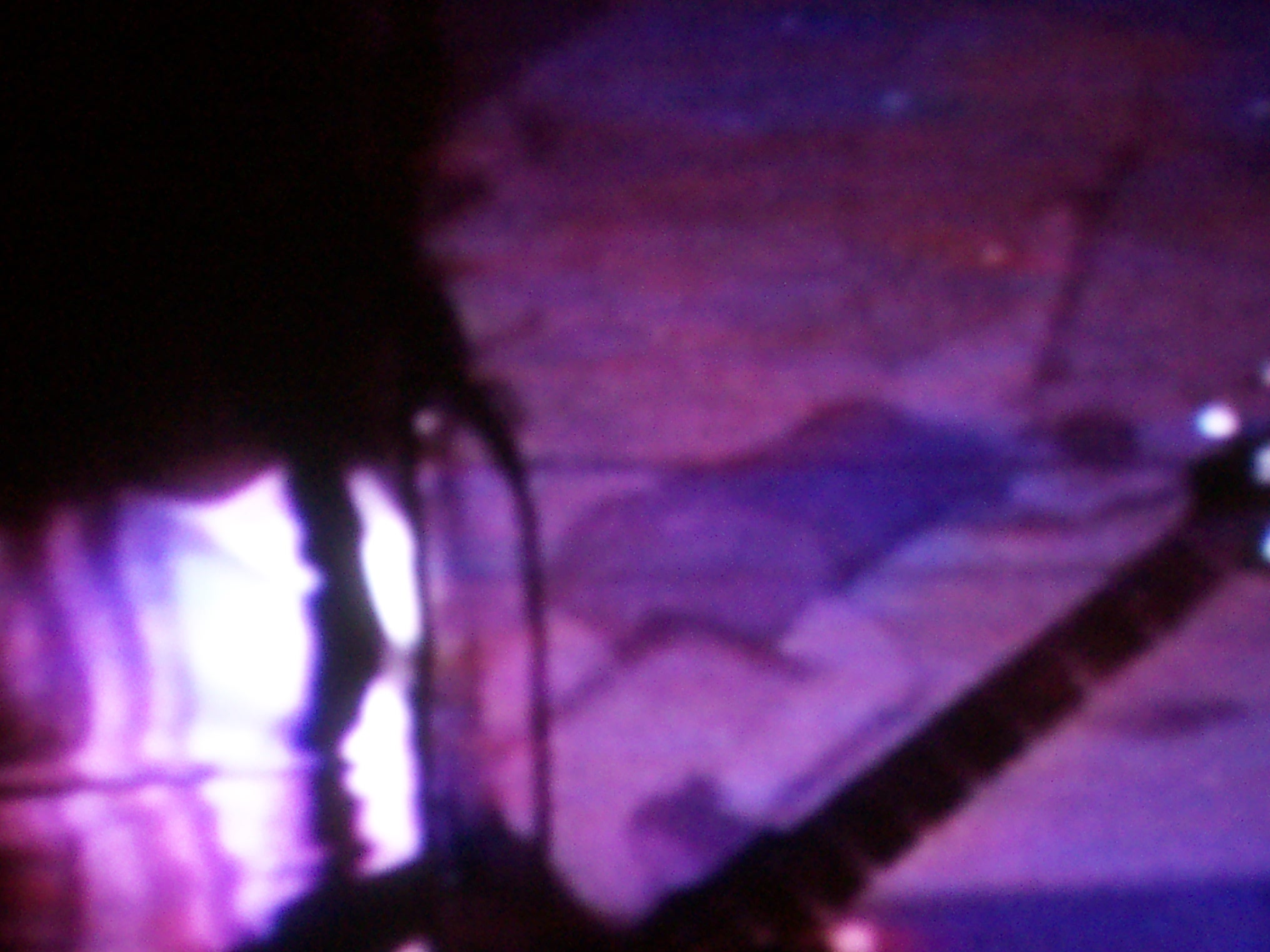 Here I am. The big screen accompanies me most times. So if I suck at least there is a video. See Beevis sprawled out in the desert. He really tripped. Panadox and EROSION go hand in hand.
The flyer below is a concert I put together. I had some quality bands and a kick ass time. Seven Up screwed me on ad money, few people took advantage of the free shuttle and free camping. I'm biding my time as we think about another one featuring BACKFLASH. You can bet WARREN PEACE of EROSION(me) will play the next one! More flyers below tell the rockin' tale.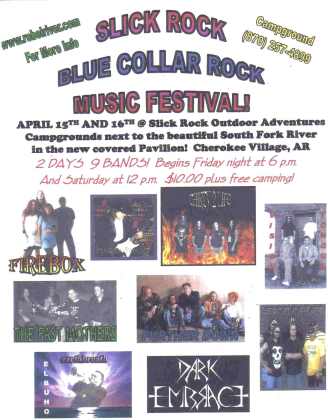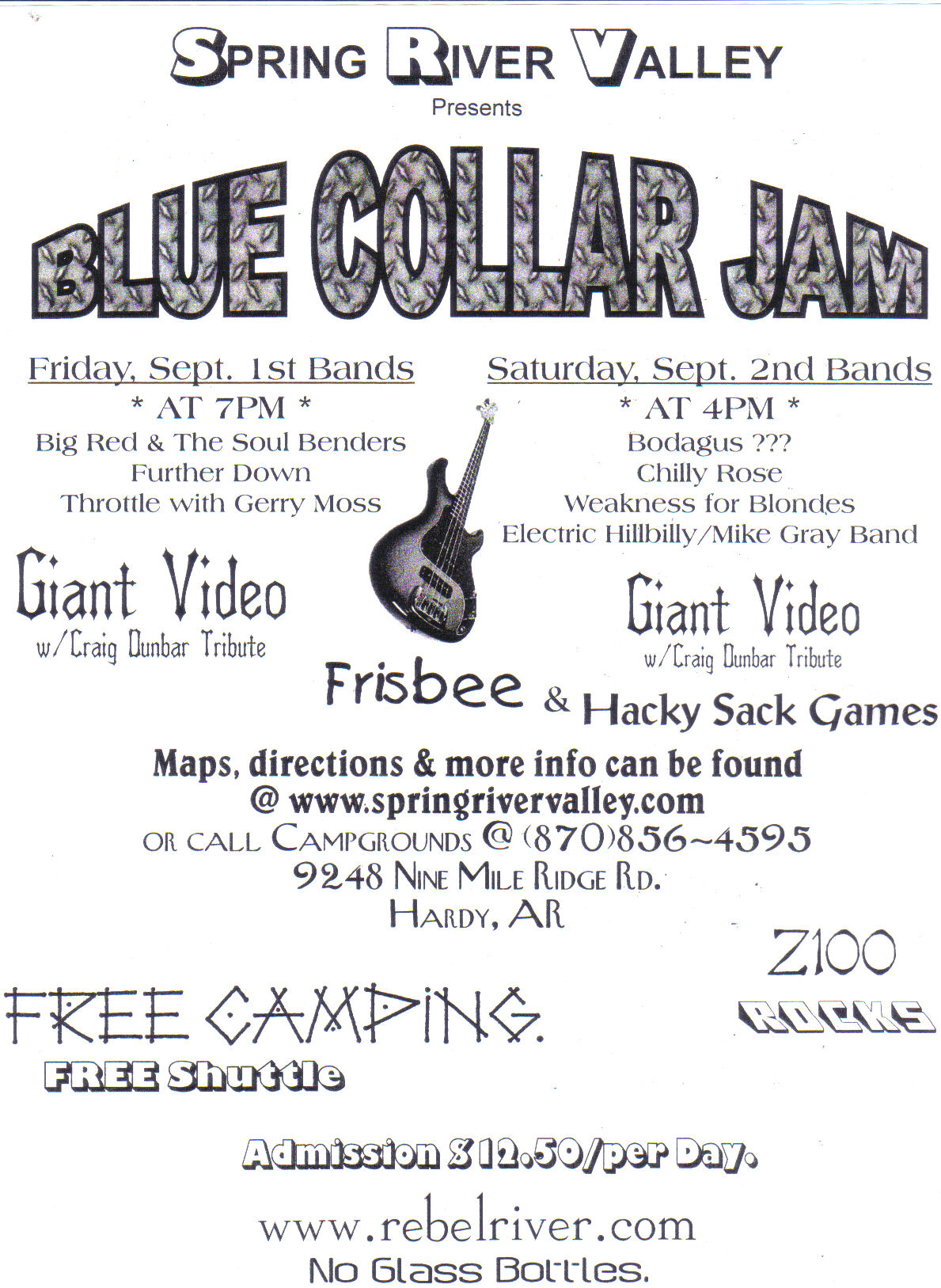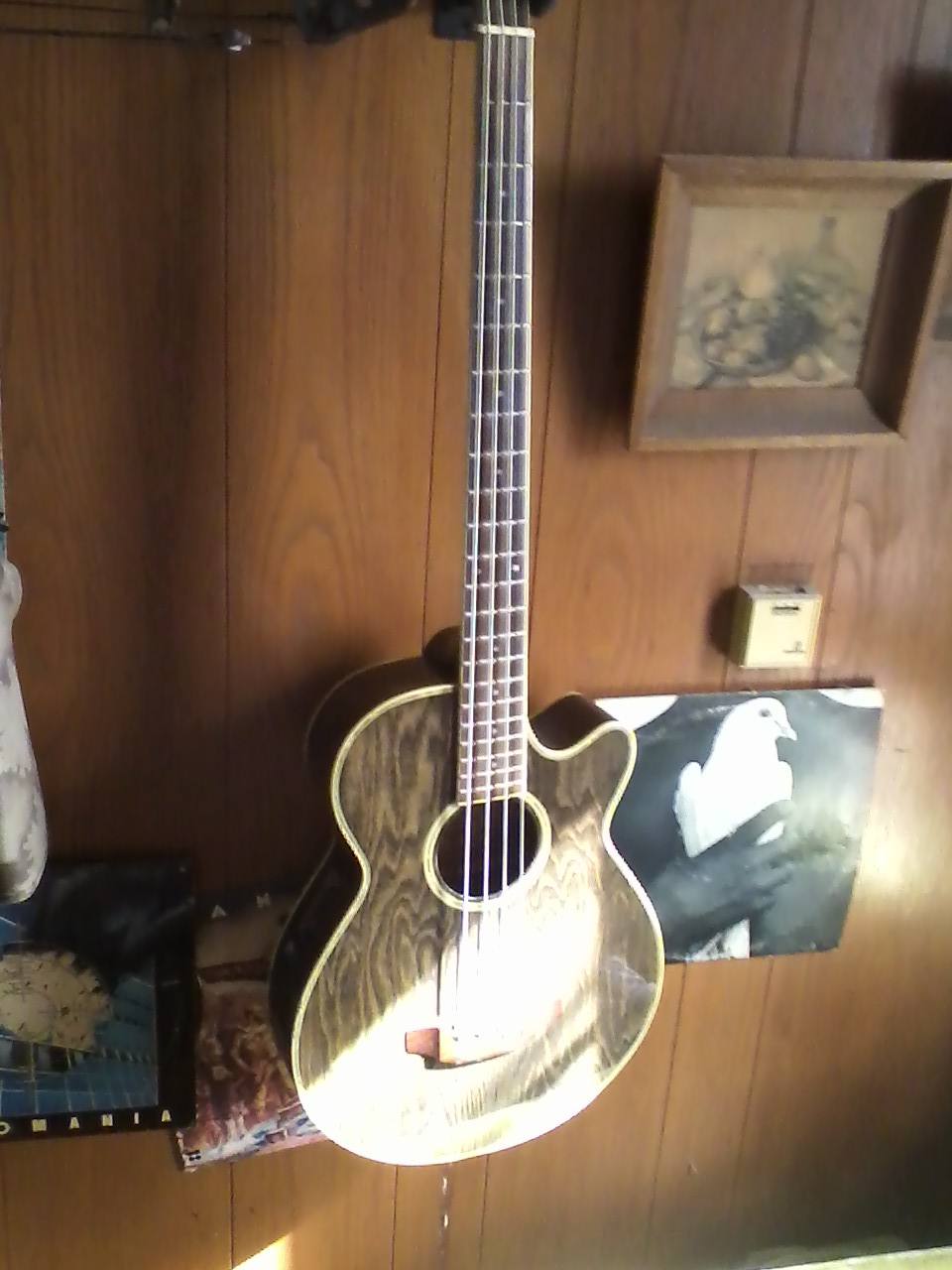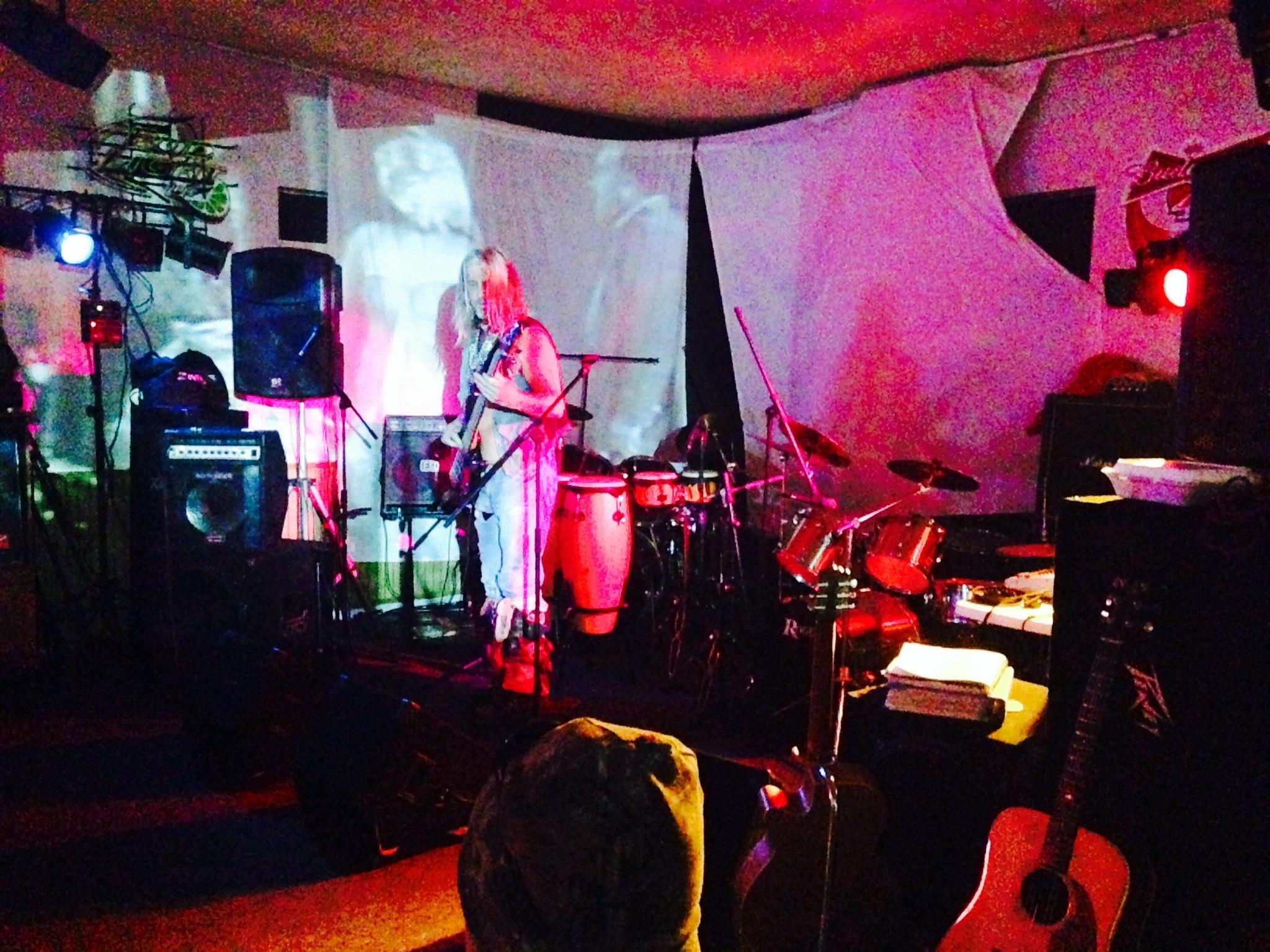 KILL on Halloween open mic @ Copper Feather 2014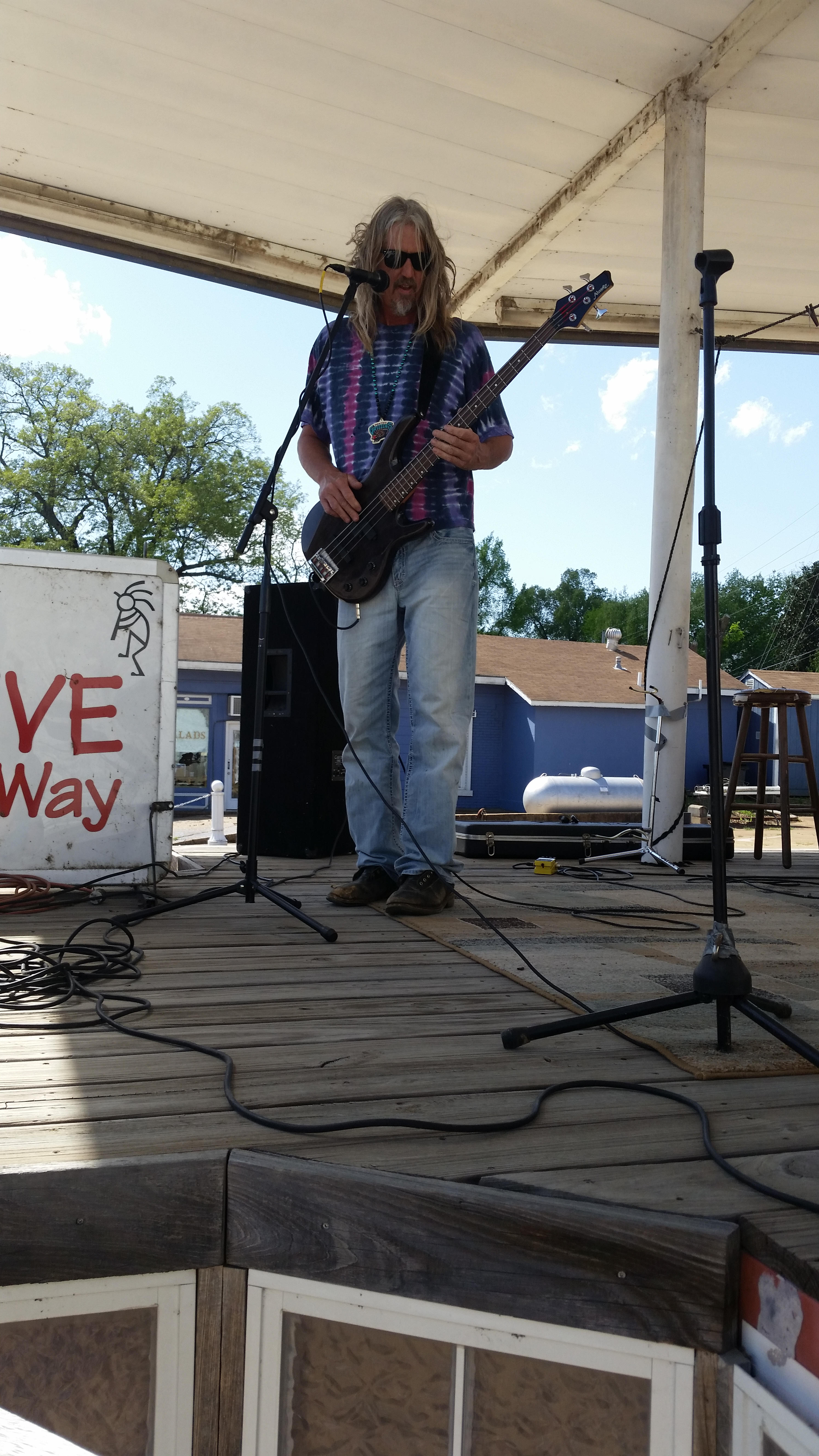 Blue Collar Jam @ Native Way Stage in Hardy ARkansas April and May 2015
Occasionally powerful stuff, this ballsy solo bass act is ready for some sort of public performance, I enjoy amateur nights(Stage Stop in Memphis Tennessee is a favorite), special occasions, or rocking my friends when partying. I do have a drummer, a black guy named LAMAR. We did a couple of shows this summer, opening 4 MIKE GRAY/TONY SPINNER at a biker rally, then again opening 4 BACKFLASH at Slick Rock. I also did an outdoor show as EROSION with GERRY MOSS and KALE RILEY.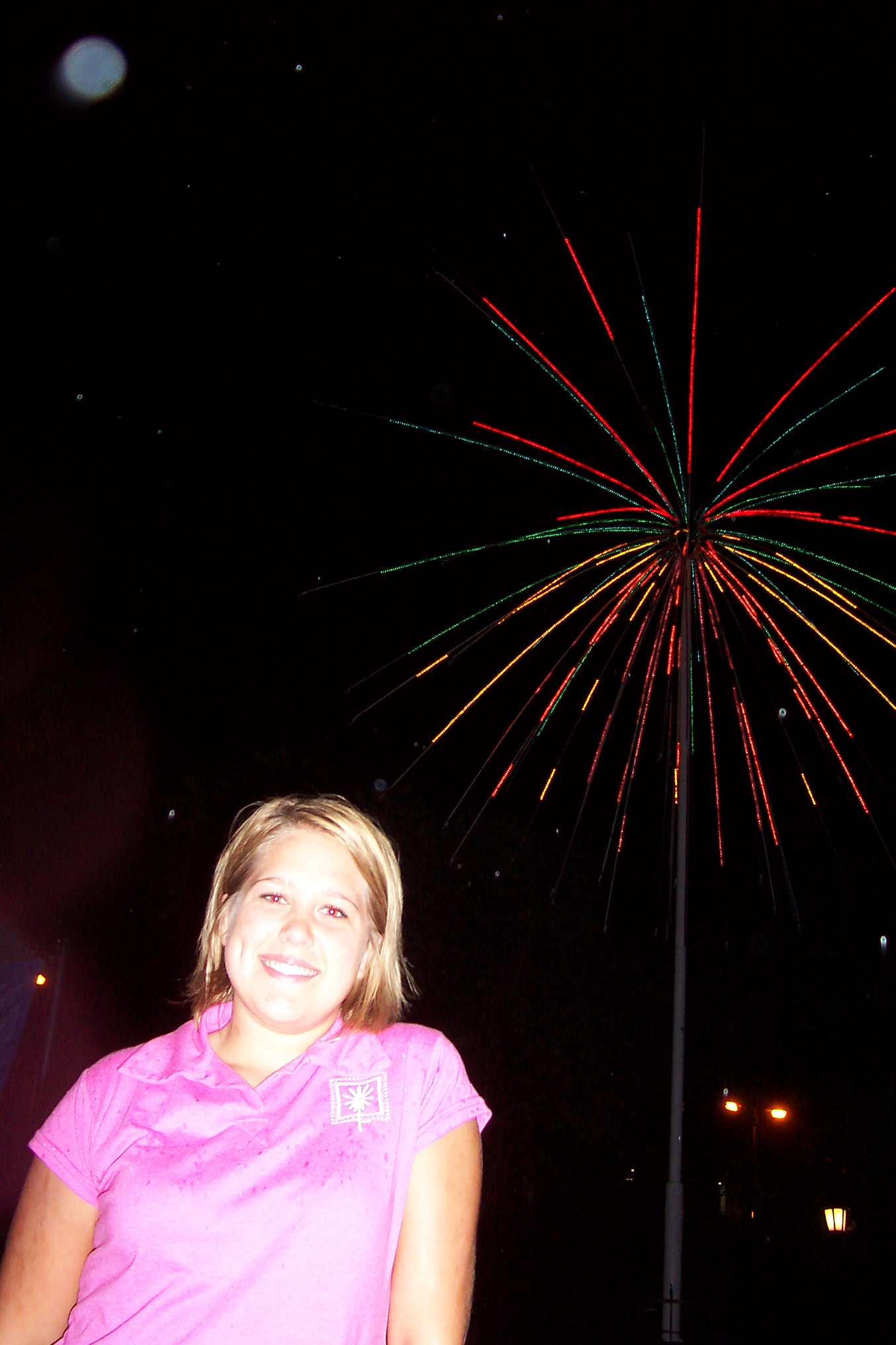 WARREN PEACE EROSION bass based blues metal song names: Erosion, River Blues, Lady Eagle Eyes, Problematic, Cyclops, Hard Feelings... Blue Collar Jam. Drum Riser Creekside Loft Petals-n-Lace BACKFLASH w/ MIKE GRAY benny factor sir real white noise traila trash Justin Joy phsycho billy Jew V Erosion Warren Peace
:LAUREN GRAY
LAUREN GRAY